13 Best iOS Safari Extensions for iPhone and iPad in 2021
Browser extensions are incredibly useful tools that simplify and quicken everyday tasks. Thankfully, now it's time to install them on your iPhone. iOS Safari now supports handy browser extensions, just like its desktop brother. I have meticulously scrolled through the App Store in search of the best Safari Extensions for the iPhone and iPad, and here are my top picks.
Before we begin, I want to mention this tutorial I wrote: How To Enable A Safari Extension on iOS 15. It would be very handy for you after you decide to try all of these beautiful extensions I found.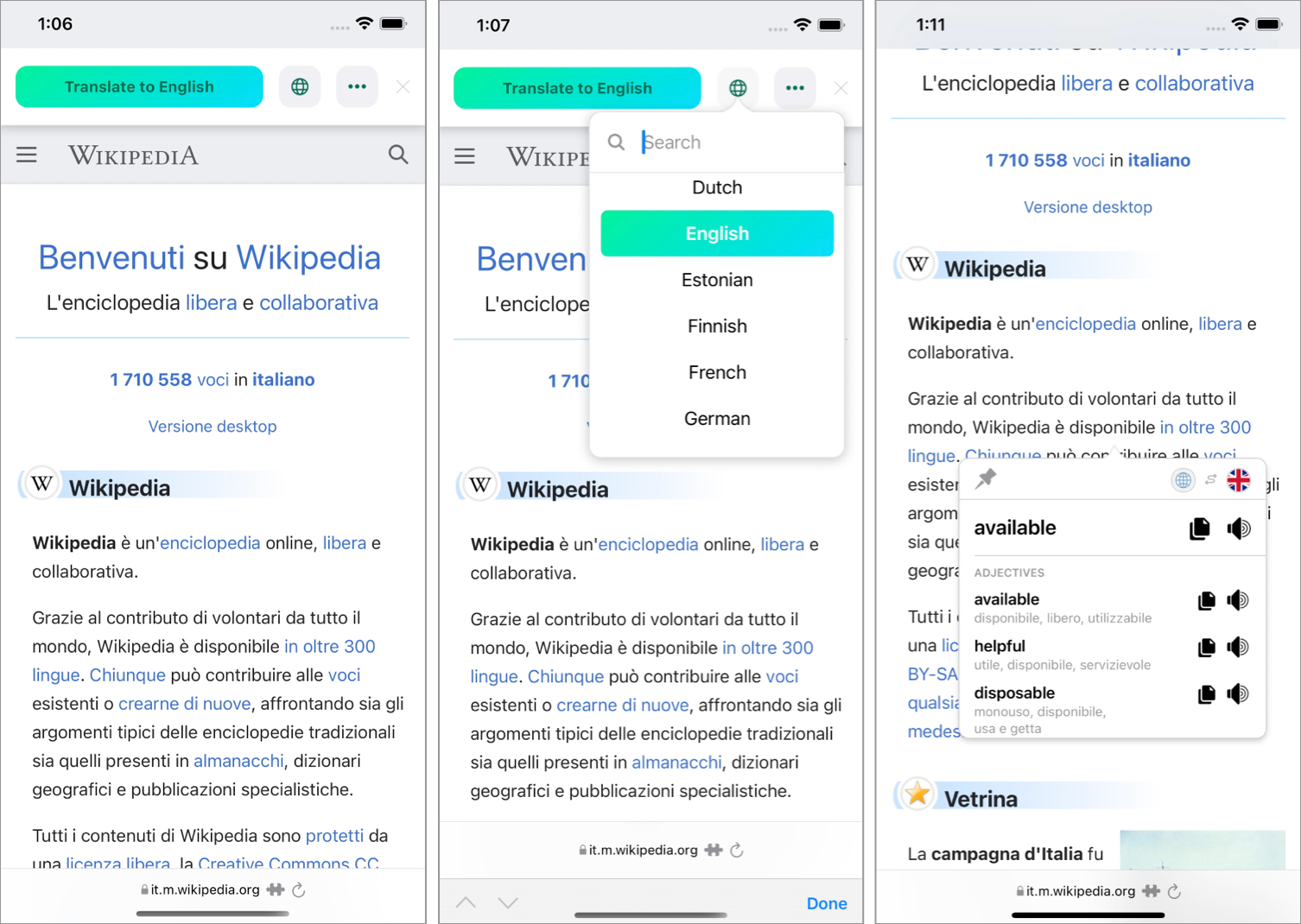 Mate's translation is fully integrated into iOS, covering Safari, iMessage, Mail, PDFs, and everywhere else. It's baked right in and feels native alongside Apple's own software.
Mate easily lets you:
Translate full webpages between 100+ languages.
Only highlight portions of text on any web page and get it translated in a neat popup window without needing to translate the full site.
Mate has a great translation quality, even beating some of the renowned translation services. One thing that makes Mate stand out is its great focus on user experience, which means you will never have problems translating anything you need.
One other important aspect about Mate is its stance on user privacy. Mate never uses you data in ways you wouldn't want it to: it's not tracked, collected, analyzed, or shared with anyone.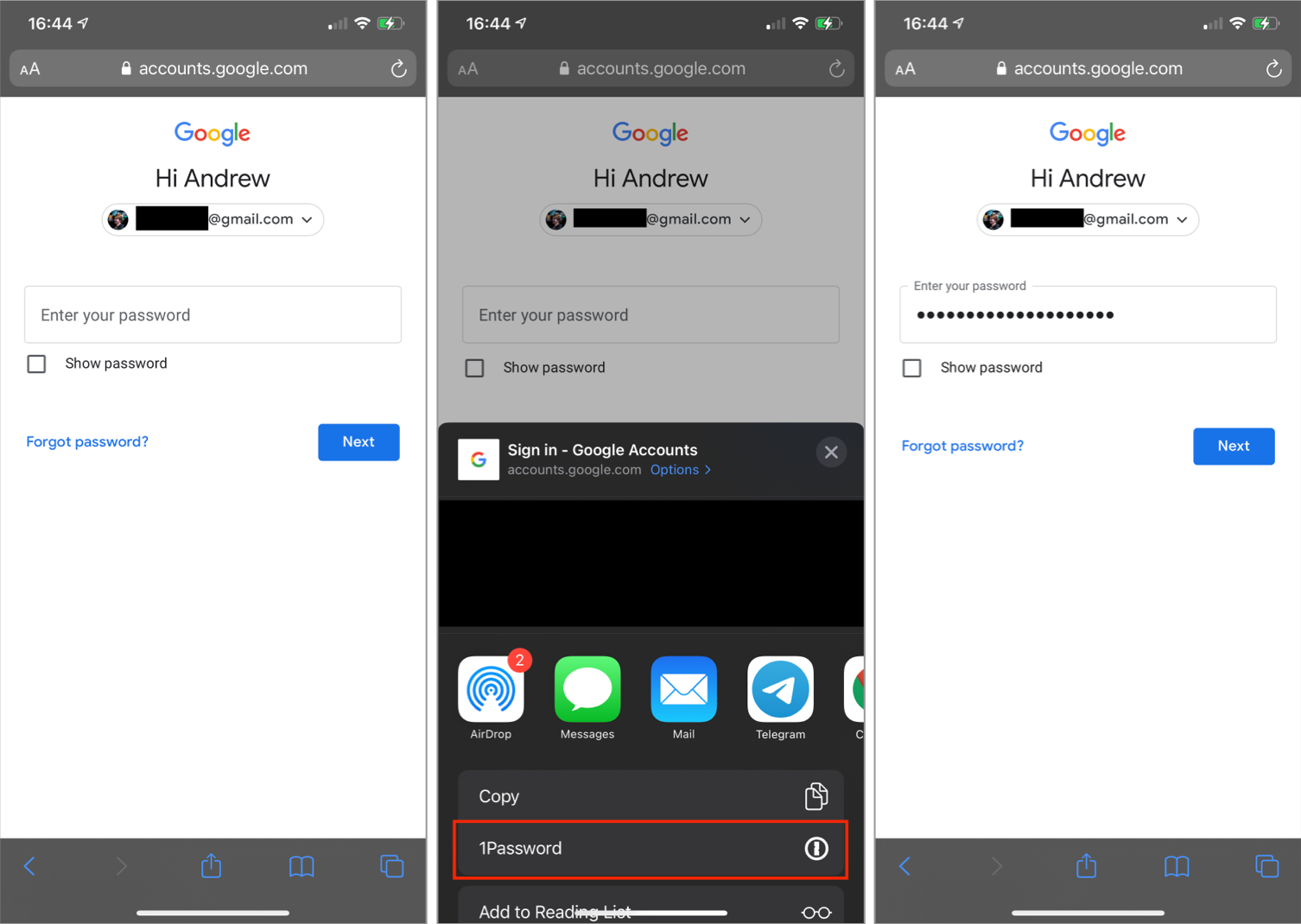 1Password is the easiest way to store and use strong passwords. Log in to sites and fill forms securely with a single tap. Yes, iCloud Keychain is great, but some of us need a more powerful password manager like 1Password.
1Password allows you to sign in to any websites quickly and securely. 1Password's password generator takes care of matching the websites' password rules.
What is great about 1Password is that you can even have shared accounts, to share passwords with your family or team.
No bullshit, absolutely free, open-source, and completely safe content blocker for Safari. As with most content blockers in Safari, Hush simply tells Safari what to block online, and it does it well.
Thanks to this, Hust simply can't access any of your data or inject tracking scripts into the pages you visit.
StopTheMadness is an extension for Safari that stops web sites from complicating and making your surfing harder. StopTheMadness is not an ad blocker: it offers features not available from ad blockers or any other apps. StopTheMadness is absolutely unique in this way!
A lot of web sites make features that you normally expect to work inaccessible in your browser. StopTheMadness ensures that those features continue to work for you:
• opening contextual menus
• selecting, copying, cutting, and pasting of text
• drag and drop
• AutoFill/autocomplete of passwords, emails, etc.
• Stop video auto-play. This works even on sites where Safari's Auto-Play Preferences don't work.
• Stop Safari from automatically submitting login forms.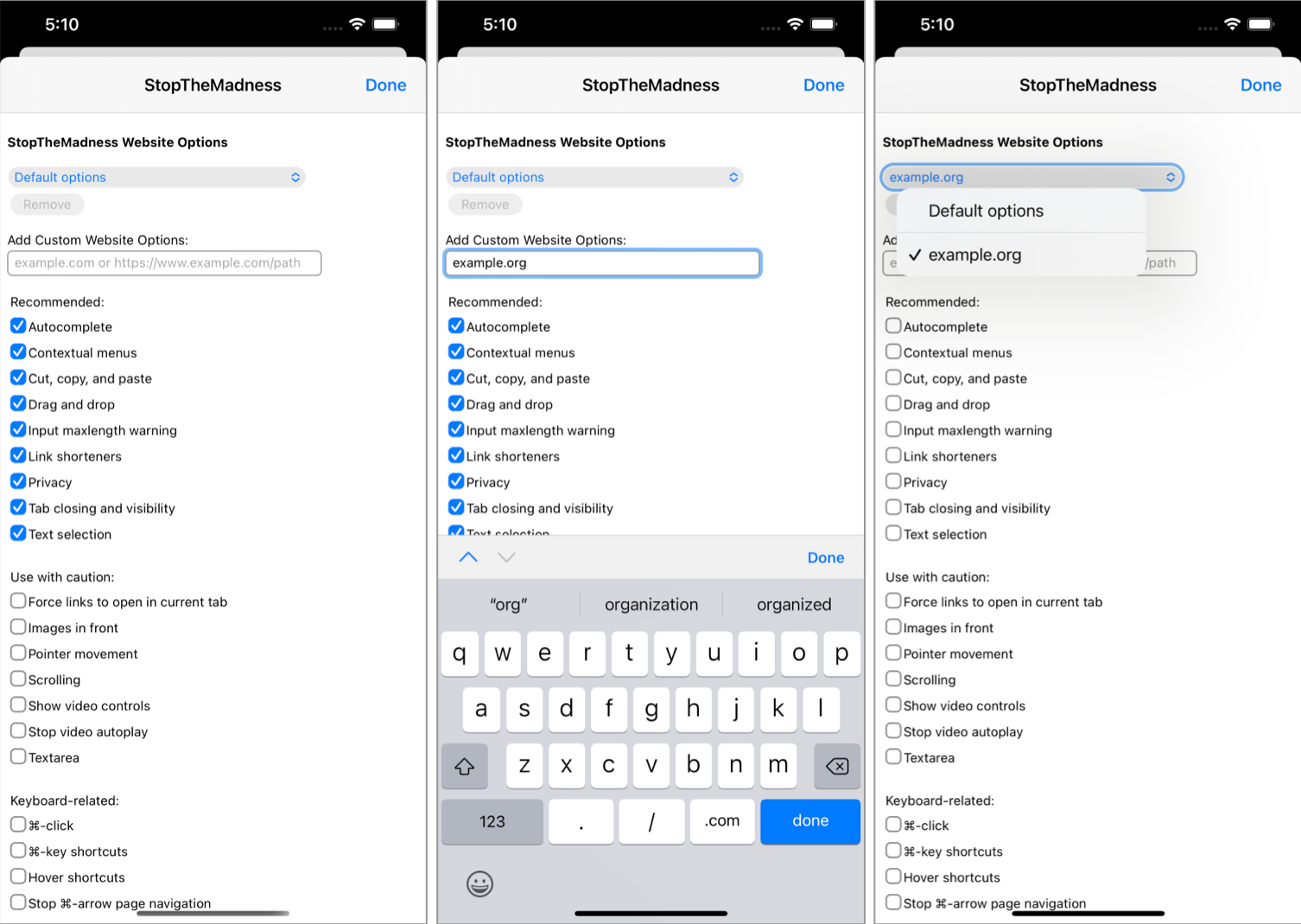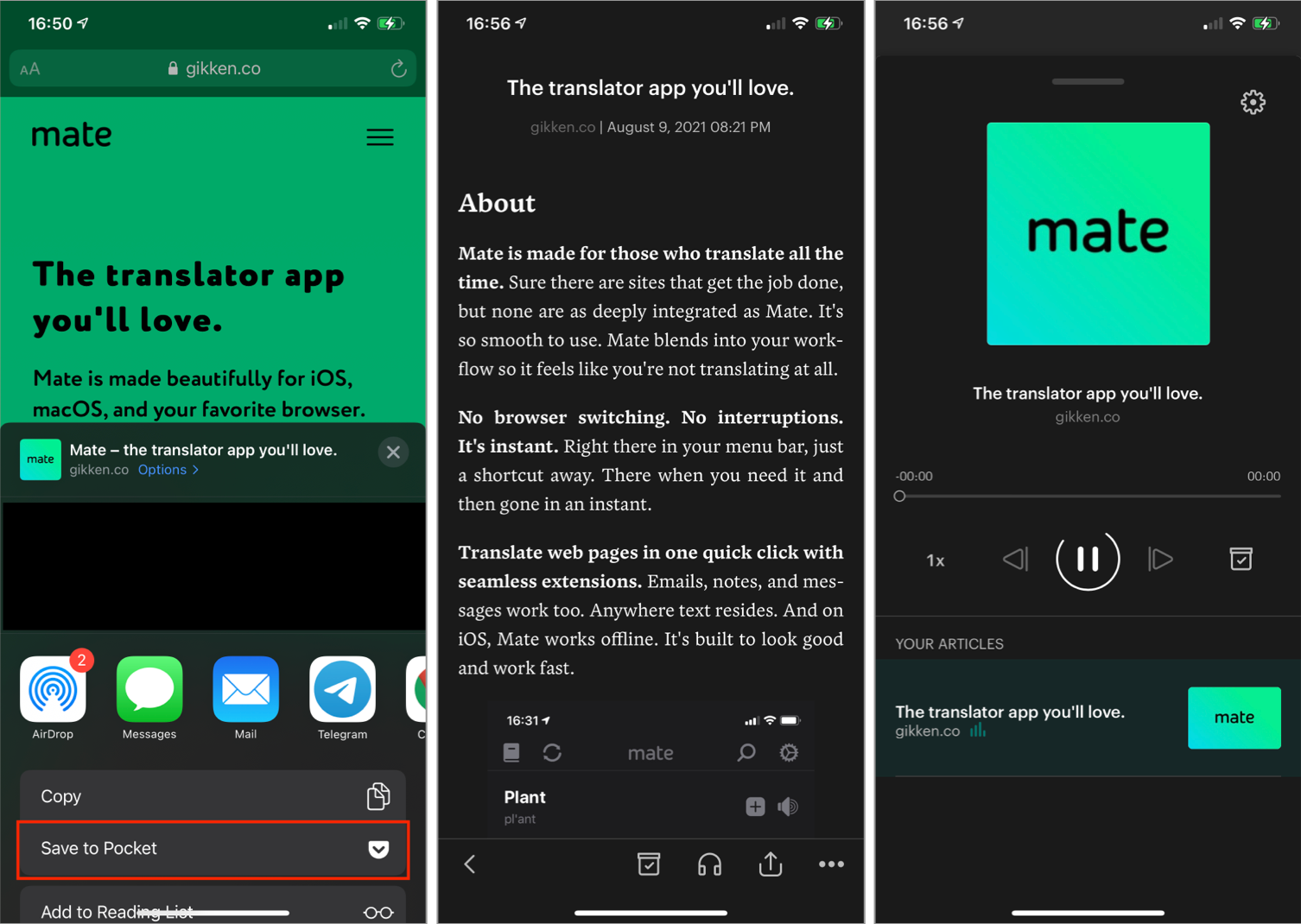 Pocket is kinda like Pinterest for news, web pages, and articles. You can collect anything you find online from any website and save it for later. You can the even listen to the texts you save.
Pocket does a great job integrating itself into Safari. It never interrupts your workflow and doesn't take you out of the Safari, just save what you find and continue browsing.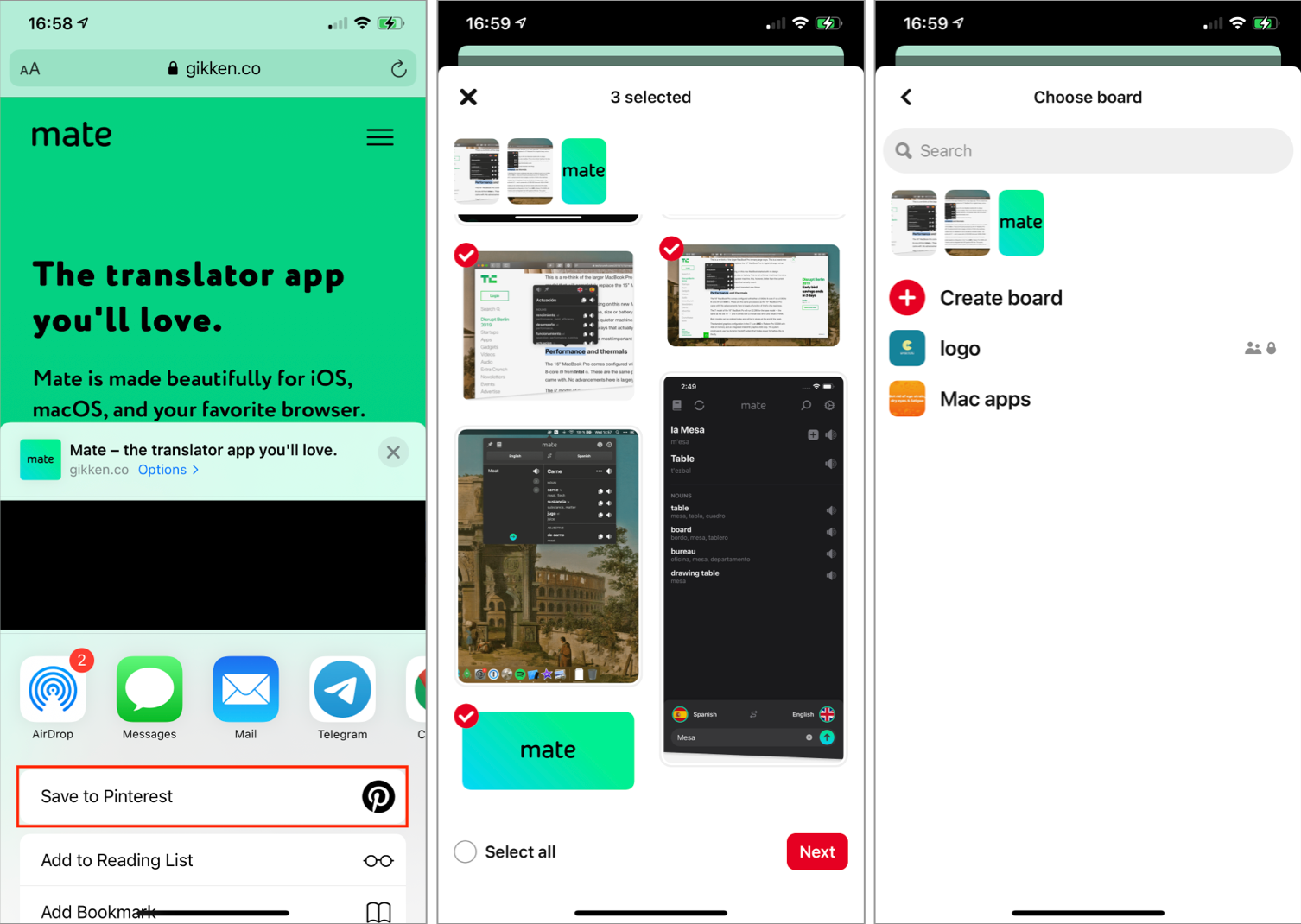 You know it, it's Pinterest. It's the most popular app for making moodboards for any kinds of work or DIY projects.
Thanks to its Safari extension, Pinterest lets you add any images you find online to your pins, never interrupting your surfing. You don't have to open the Pinterest app. Just launch it from the Safari menu and you're done.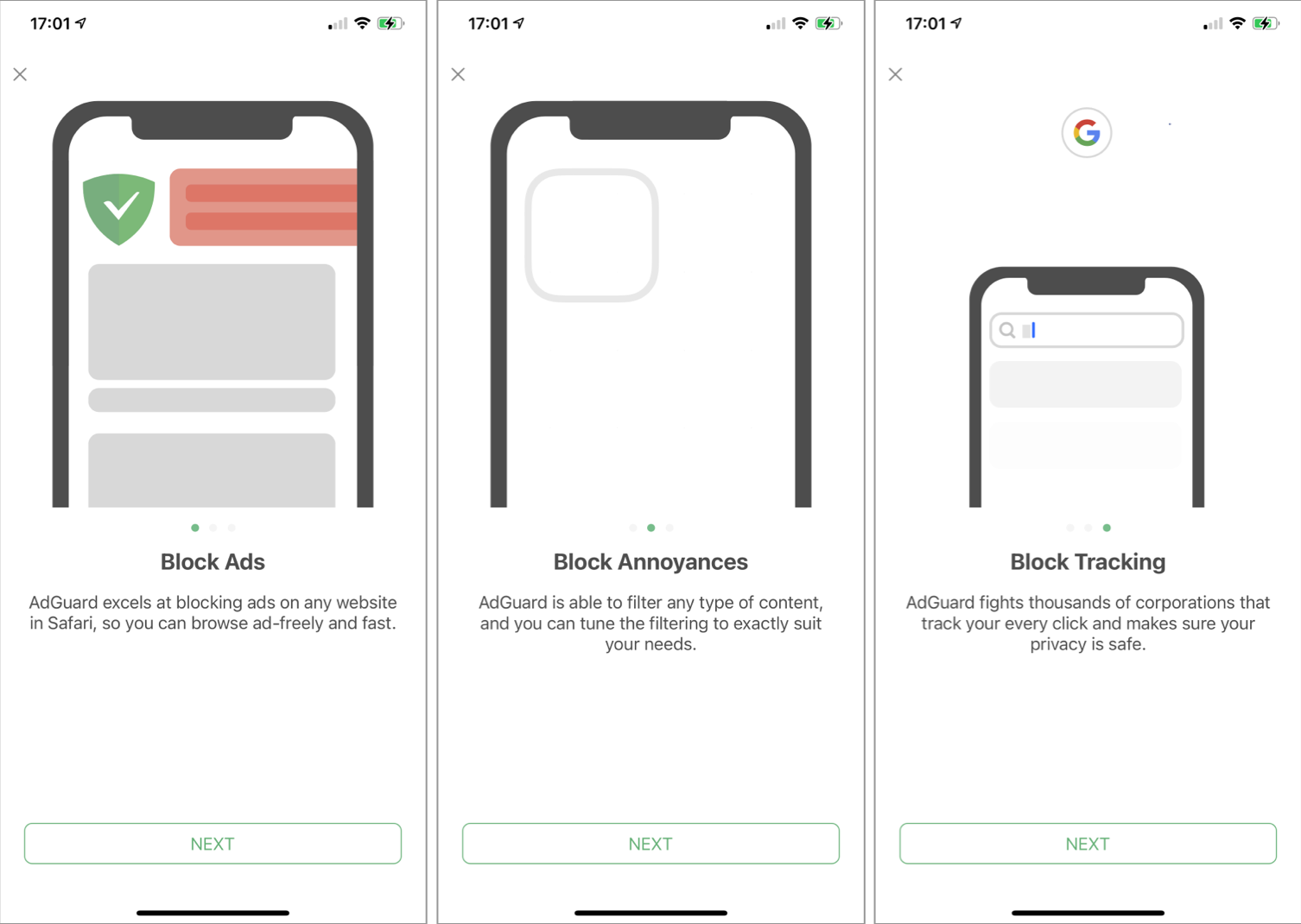 Do you like ads? If yes – you're definitely a rare kind. Most of Internet surfers hate ads. AdGuard is the perfect extension for them. And it's not just ads; AdGuard also takes care of the nasty trackers you find all over the Internet, stopping them from spying on you.
What's great, is that you even get a faster browsing experience thanks to all those ads and trackers not being loaded with every website you visit.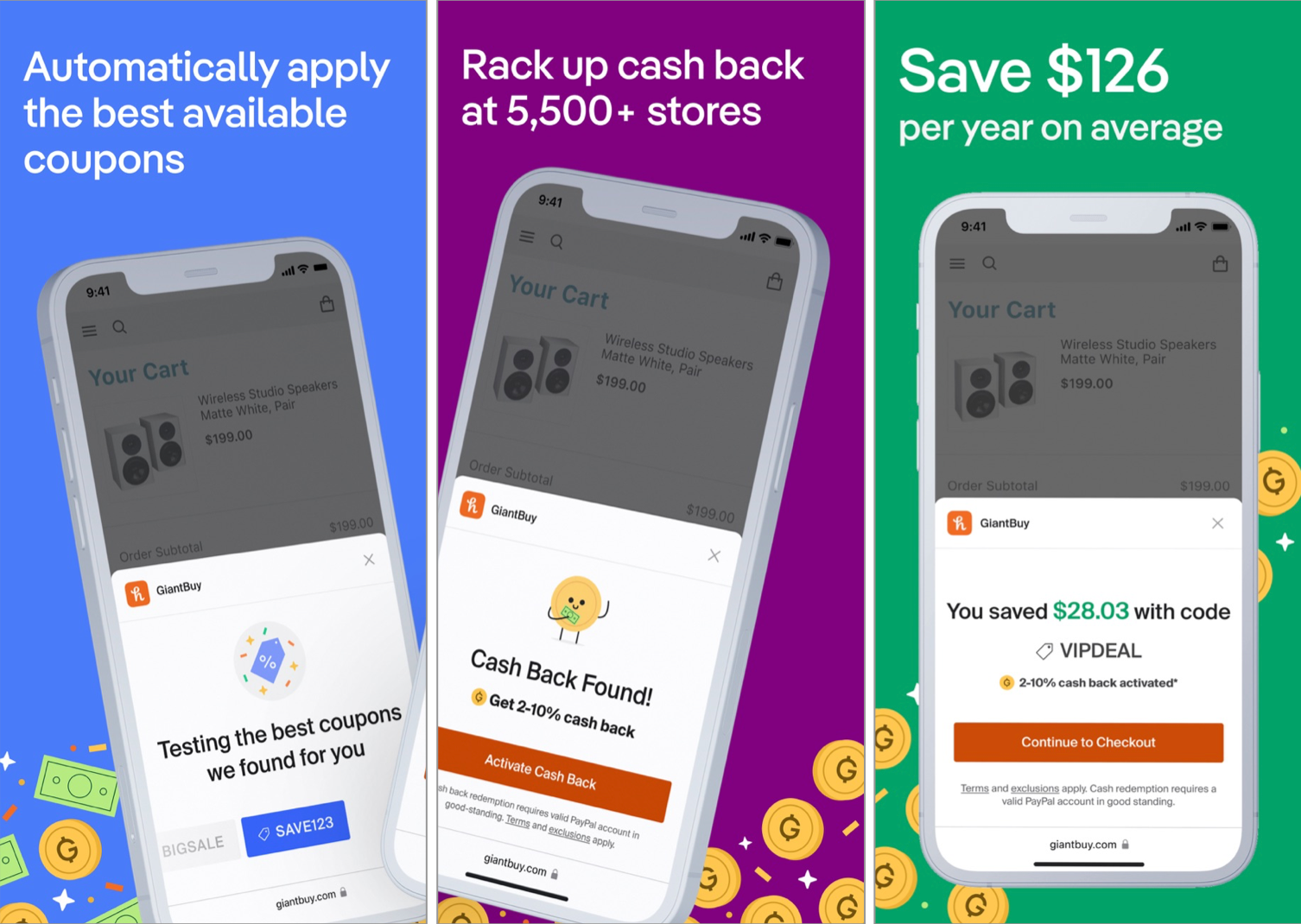 Who doesn't want to save money? Honey lets you do just that!
Honey's extension will automatically discover and insert coupon codes when you pay for stuff online. doesn't matter the website, Honey will find a coupon code and even check if it's valid for you.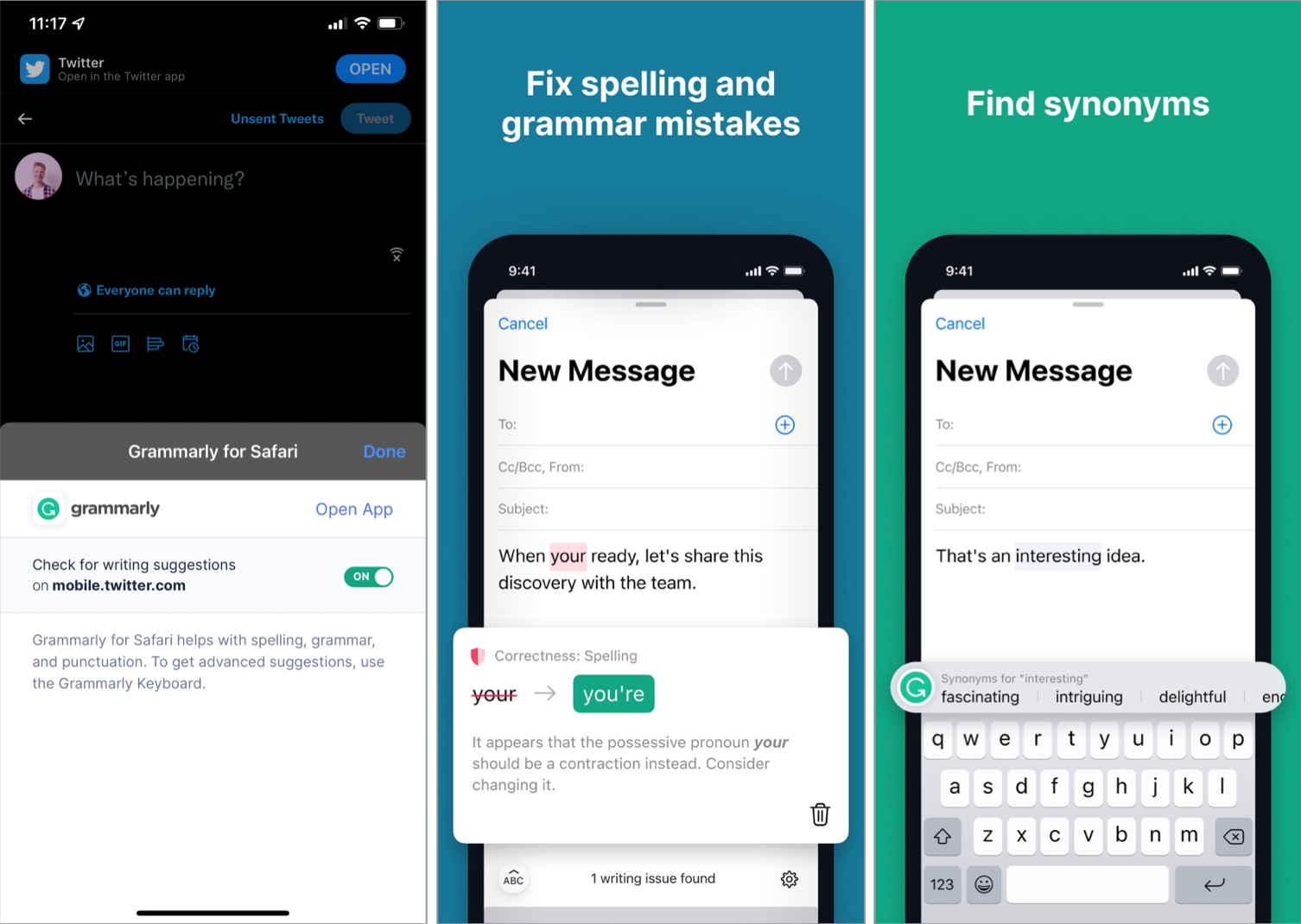 Grammarly is a mush for those who write online a lot, and even for native English speakers.
Grammarly automatically checks your writing in all the text input fields, pointing out misspells, extra words, bad grammar, and a bunch of other stuff we normally don't all keep in our heads. Best part – it will even make sure your text has the right style and emotion, so the person you're writing too reads exactly what you meant.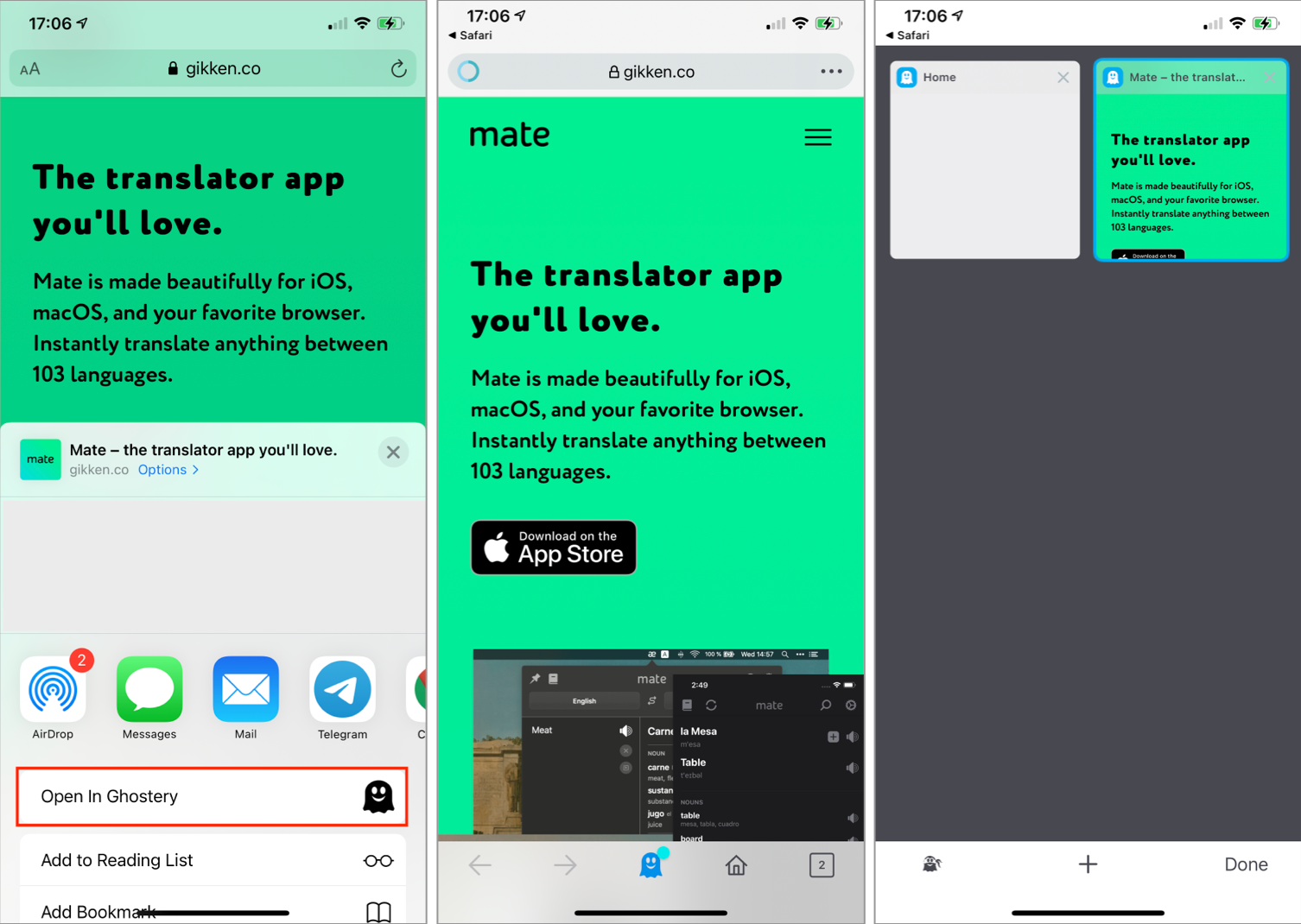 Ghostery is a powerful ad and tracker blocker, providing you with a whole new browser, if you're not a fan of Safari's new navigation bar design.
You can configure Ghostery to block specific websites, unblock normally blocked trackers, and customize whatever you want in your blocking preferences. This way, you can still help websites you trust and love to get money for their work, while blocking ads on all the other websites.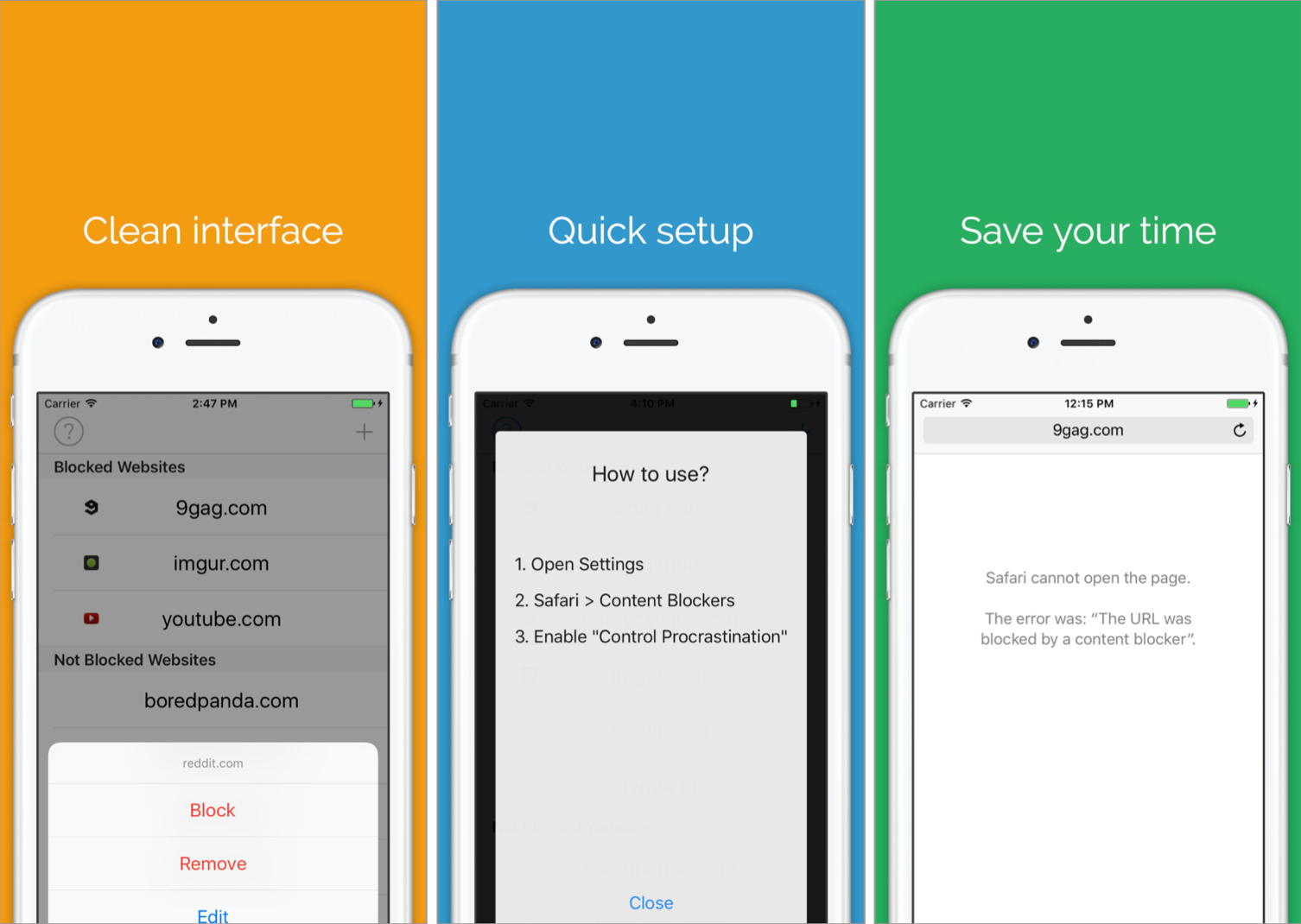 It's so easy to get distracted in the modern Internet. Maybe you're one of those people who like to check Twitter every 10 minutes, or maybe you don't want your kids to watch YouTube. Whatever the reason, this extension is your helping hand. It helps you to block some websites permanetly or temporarily.
You can set a timer to lift the block or unblock websites when your work is done. On top of it all, the app's simple and minimal interface makes using the extension a breeze.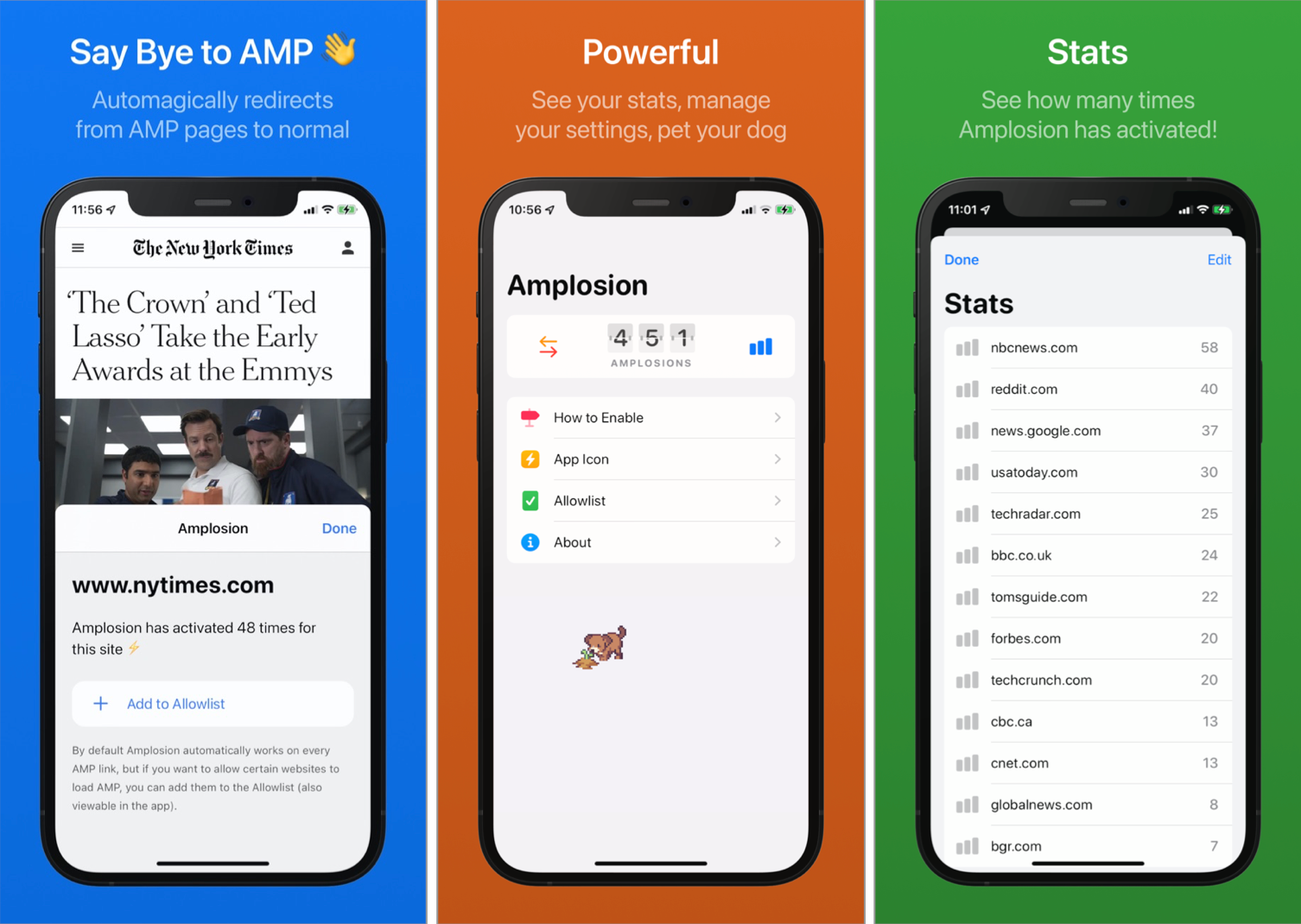 Easily and quickly redirect from AMP pages to their normal counterpart.
Amplosion automagically redirects AMP pages/links to their normal counterparts within Safari using an easy and elegant Safari extension. It's completely open source, so with this transparency you can verify everything about the extension.
Awesome home screen widgets are included as well, featuring the flip counter so you can see how many times Amplosion has activated right from your home screen.
It's also a great pair for Mate Translate, as it helps Mate deal with pesky untranslatable AMP links.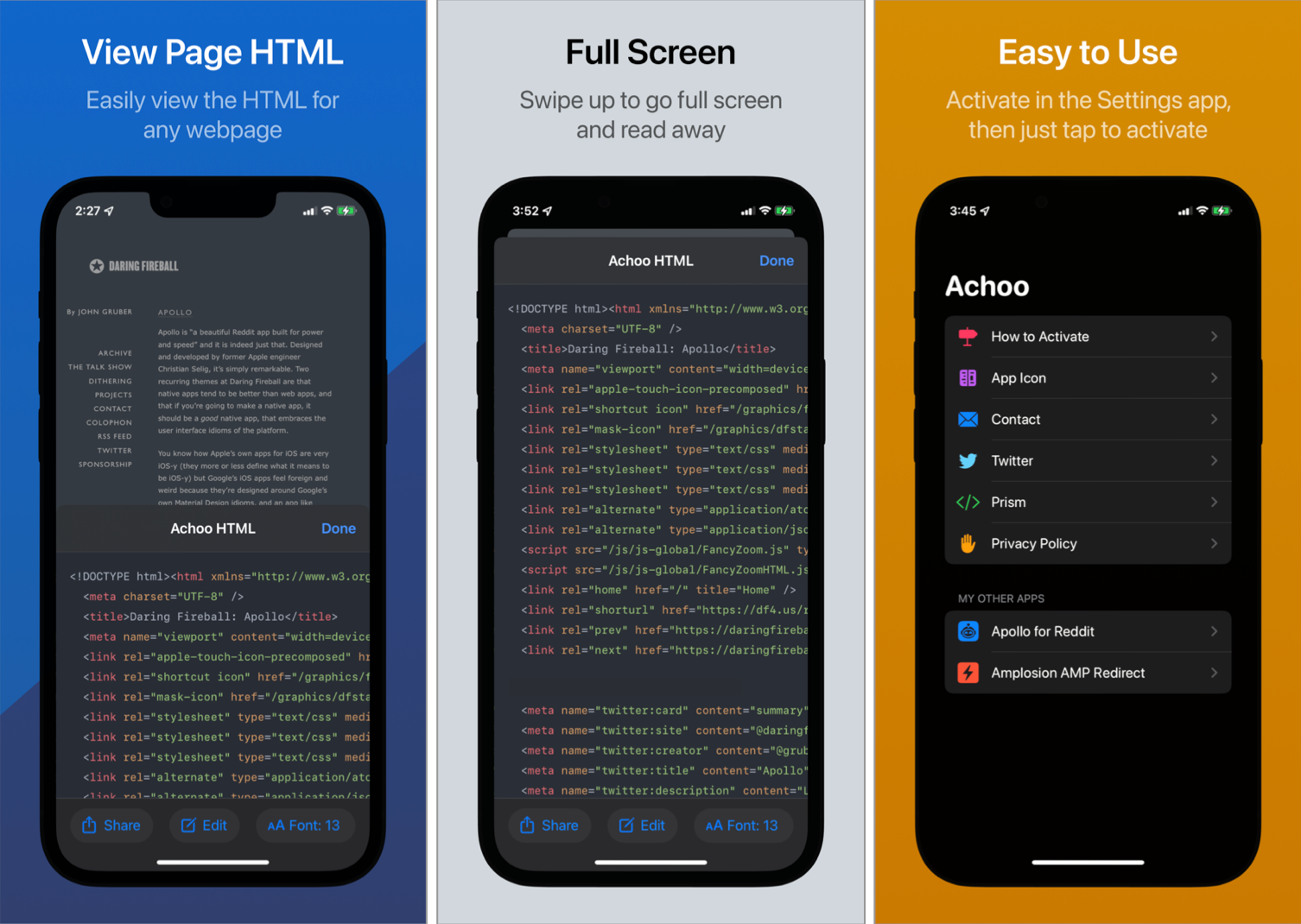 Quickly view HTML for webpages in Safari, and even tweak them!
Achoo allows you to easily view the HTML for the webpage you're viewing in Safari. It shows the HTML (as well as any inline CSS and JavaScript) with beautiful and fast syntax highlighting.
You can also choose to edit the contents of the webpage, allowing you to make modifications and preview how they look. Changes are not permanent, simply refresh the page in Safari to return the page to its original state after you're finished previewing your changes. (Note: you're not editing the HTML directly, rather it's a visual editor of the contents of the page)
As a bonus, it includes a variety of alternate home screen icons so you can customize the app to your liking beautifully.
Best Safari Extensions for iOS 15 and iPadOS 15
And that's it! So, these are the state-of-the-art Safari web extensions that you can currently get on your iPhone and iPad. iOS 15 comes out of beta this fall, and it's expected that the extension library will be vastly expanded by the end of this year, with lots of the palyers coming from destop Safari to its mobile counterpart.
We'll be updating this post and adding the fresh new stuff as soon as it comes out, so save it to your Pocket and stay tuned!